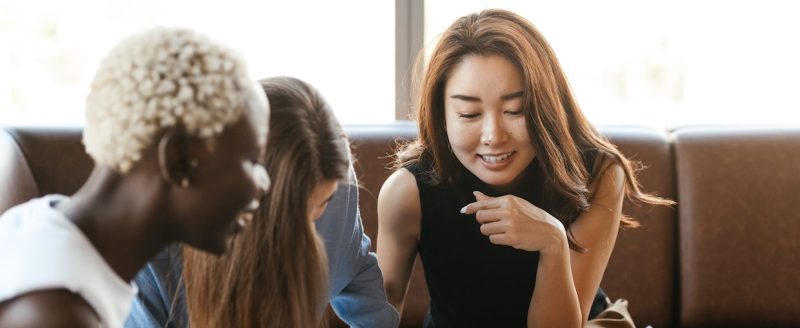 Three behaviours every manager needs to remember
In nearly every aspect of business, it is the manager that makes the biggest difference to performance. They play a singular role in the life and work of an employee. In fact, a research survey from Gallup shows that the quality of a manager accounts for 70% of the variance in team engagement.
Here are the three behaviours that we believe make a good manager, a great one. These practices (which are simple to put in place) will help every manager bring out the best in their people.
1. Extreme Listening
Managers need to re-think what it means to be helpful when someone mentions they have something on their mind. Many believe the highest form of helpfulness is to step in and offer advice. But when we do this, we make the other person feel inept and deflated. The best approach is to create the space for the other person to think effectively about the problem. This behaviour is called "extreme listening", a term coined by Nancy Kline.
2. Coach, Don't Tell
Psychologists have shown that autonomy is one of the most fundamental motivating forces in life. So if managers want to get the best work out of their employees, they need to strike a balance between micro-managing and delegating all control. The answer to this is to coach. And to do this, all you need is a simple set of questions that can help employees reach their own decisions and actions:
– What is the problem, specifically?
– What makes it a problem now?
– What is the first action you will take?
– When will you take it?

 
3. Brain-Friendly Feedback
Getting the best out of people sometimes means we have to give constructive feedback. Yet, feedback (even when well intended) can be taken as personal criticism which generates a defensive response. The use of the right language is very powerful to encourage someone to accept your suggestions without triggering that kind of negative thinking. Here are some of our suggestions:
– Focus on what they need to build on (strengths) and then what they need to refocus on (recommendations to improve). Compare 'How I think your report could be even better is…' to 'What you did wrong was…'.
– Avoid the phrase 'Yes, but…' when you spot a problem with someone's suggestion. Instead, try 'Yes, and…' to show you are adding alongside their suggestion rather than against it.

 
If you would like to learn more, discover the training we offer to help your managers perform at their best.